Book One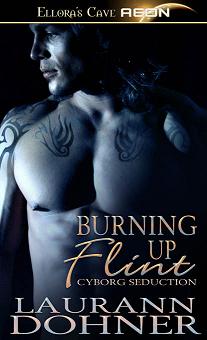 Flint is tall, gorgeous and dangerous. He's a cyborg—the absolute ultimate alpha male. He takes what he wants and holds what is his. Mira is his now. He takes her aboard his ship and has her branded with his mark. He captured her, owns her, and she will serve his every need.
Mira is instantly drawn to Flint, fascinated by his seductive appeal. The sex between them is smoking hot. Until she finds out he is a breeder, contracted to a dozen cyborg women, and she is no more than a possession.
Mira won't share her cyborg and she belongs to no one—not even to a man who has captured her heart. She doesn't know if cyborgs feel…anything. Can Flint love her? Mira is determined to find out, no matter how much trouble she makes for the big guy.
Reader Advisory: This book contains a sexy, voyeuristic bondage scene in which Flint generously demonstrates his sizzling skills for the benefit of another cyborg.
Book Two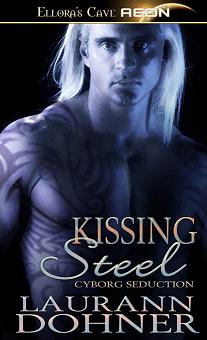 All Rena wanted was to steal back a spaceship and earn enough money to buy her freedom from her travesty of a life. Her mission to recover stolen property from pirates backfired and she became a possession when she encountered cyborgs instead. Now, one of them will own her. Rena is a survivor…and she wants the very tall, big, brutally sexy cyborg who doesn't like to share anything that belongs to him.
Steel is beyond irritated when he is maneuvered into ownership of a fragile human female. She's not nearly big enough to handle his size or strength, yet she's determined to get him into bed—into her. Steel realizes just what this little female is capable of when he awakens, chained to his bed, with her riding his very turned-on body. For a man who prides himself on his unyielding control, Steel soon finds Rena stripping him of it an inch at a time.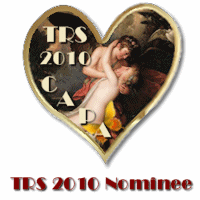 in Fantasy Erotic Romance
Book Three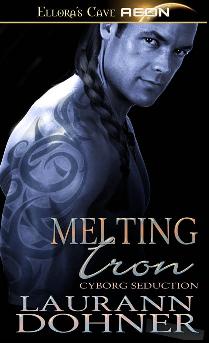 Being a female mechanic on a space station for eight years has taught Dawn a lot of tough life lessons that have hardened her heart. She's got a temper and a mouth to match her red hair and has never backed away from a challenge. Then she's kidnapped and blackmailed into agreeing to be a cyborg's personal sex slave.
Iron is one big bastard with long, fiery red hair, intense dark blue eyes and a stubborn streak as thick as his dense muscles. If Iron thinks he can tame her, he's about to learn that "meek" is not in Dawn's vocabulary. But, with that handsome face, a body to die for, a wickedly talented tongue and those magical hands, the guy just doesn't fight fair.
Dawn is intent on melting Iron's icy resolve to never fall in love with a human. He's winning her heart and she's determined to win his right back. These two redheads have just met their matches. Let the battle for love begin.
Note: This book contains a smoking-hot bondage scene of the big cyborg using his "research" on his new captive.
BOOK FOUR
What can go wrong overseeing a bunch of android sex bots on an automated whorehouse in deep space? Great job, if Megan doesn't die of boredom. Then she catches sight of the sexiest male she's ever seen. On her grainy security monitor, she watches all his sexual exploits with the bots, and fantasizes. But that's all she

can

do because he's a cyborg. Then fate steps in.
There's a crash and Megan must escape or die. The cyborgs are rescuing the sex bots—taking them onboard their ship. She knows cyborgs hate humans. They'll kill her if she asks for help so she devises an insane plan—pretend to be the most realistic sex bot ever made.
His name is Ice, and Megan is now his personal sex bot. He will satisfy every sexual fantasy she's ever had—and as many more as she can dream up. She just has to figure out how to keep her big, sexy cyborg from discovering that she is all woman.
BOOK FIVE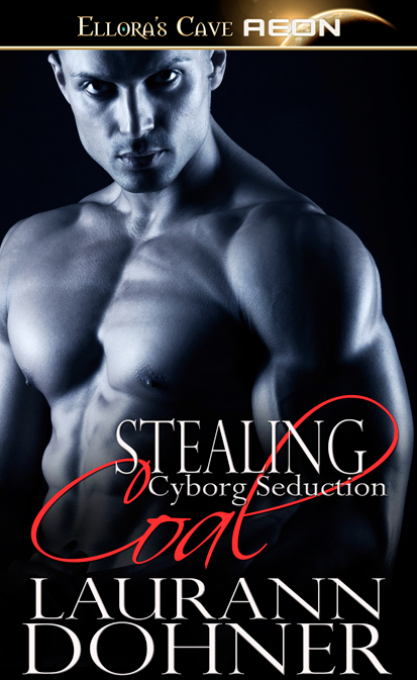 Book 5 in the Cyborg Seduction series.
Jill has learned the hard way that men can't be trusted and sex only causes pain. In the lawlessness of space, women are a sexual commodity—to be used and abused. She's doing a man's job, with only her father's brutal reputation and three androids to help keep her alive when she sees a massive, handsome cyborg chained to a freight table. The abusive crew plans to sell him to fight in gruesome death matches. It's stupid, it's insane, but Jill can't leave him to such a horrible fate.
Coal has survived being a captive breeding slave and irreversible damage to his cyborg implants, but his honor is still intact. He's grateful Jill saved him and he'll repay her the only way he can. He'll fix her—with his mouth, his hands and his body. He can teach the little human just how much pleasure she's capable of feeling.
BOOK SIX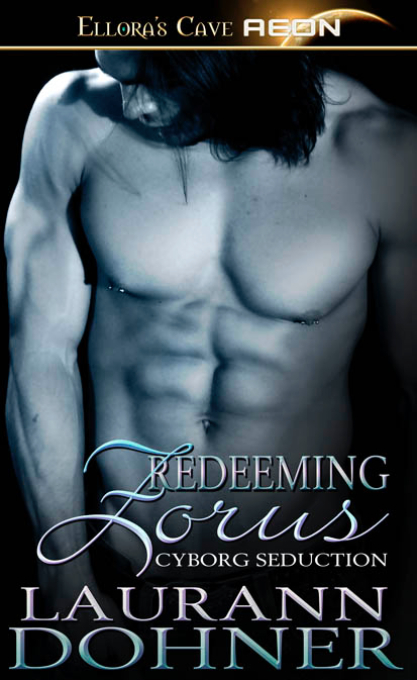 Book 6 in the Cyborg Seduction series.
Charlie's brother has put her in the no-win situation of having to rescue a cyborg from Earth Government. It's dangerous, she'll become an outlaw on Earth, but it's the only way to save her brother's life. The imprisoned cyborg is rude, conceited and probably the biggest jerk she's ever had the misfortune to meet. His only redeeming qualities are his handsome face and sexy, muscular body. Just wow! Still, she can't wait to be rid of him.
All cyborgs hate humans, but Zorus is consumed by it. Chained, enslaved and facing death on Earth once again, he vows revenge. To his utter astonishment, a human female comes to his rescue. She's rude, mouthy and bossy. And very brave. She baffles him almost as much as she arouses him. Zorus cannot deny that he's fascinated by her. They are about to lock wills and ignite a firestorm of desire that defies every rule he lives by.
BOOK SEVEN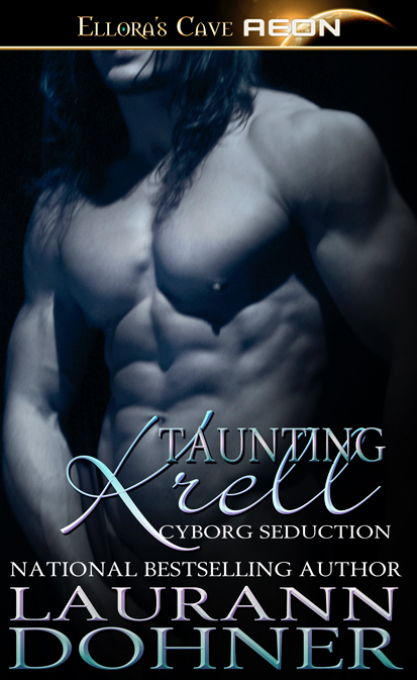 Book 7 in the Cyborg Seduction series.

Krell hates humans. They left him scarred and undesirable to females. He's lived a lonely existence in his home world because of their brutality. He is angry when he's ordered to interrogate the captured human but she's the enemy, a soldier from Earth. He'll show her the same mercy they showed him. None.
Cyan didn't expect to survive her mission against the Marcus Models but she was stunned and elated when she was confronted by cyborgs. The past and present collide when she sees Krell. He is part of a dangerous secret from another life but he is completely irresistible to her.
Krell is persuaded to keep Cyan in his home while he learns everything about her. He's certain she can't be trusted but she uses her body to distract him. He's determined to keep her at a distance but Cyan is just as determined to get the big, sexy cyborg into her bed.

BOOK EIGHT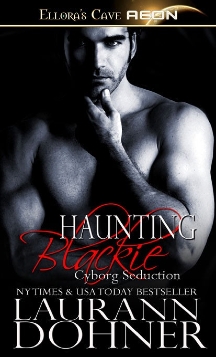 Book 8 in the Cyborg Seduction series.
Eve's mission is to rescue cyborgs from termination centers on Earth. In exchange, she and her sisters will go with them when they flee the planet. She is blindsided by the overwhelming attraction that draws her to one of them. He's handsome, sexy, and she wants him, craves his touch as she has no other. She must send him to freedom but she makes him promise to wait for her.
Blackie cannot forget the courageous woman who saved him. He never learned whether she died during the rebellion or just changed her mind about leaving with him but he holds her within his lonely heart. He exists to serve the Cyborg Council and to protect the new world cyborgs have created. But that all changes when he discovers the woman who haunts his dreams is alive and the cyborg leaders left her behind to die. He'll never lose her again and he'll fight his own kind to avenge her and keep her by his side.